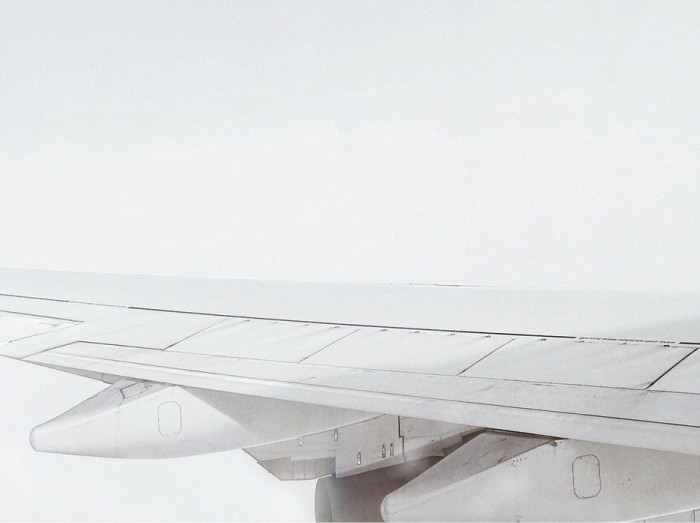 Making a difference takes

time
At Global U, we care about making a real impact in the world, but we know that takes years, commitment, and a team to run with. In fact we say making a difference in the world takes a minimum of 10 years. Are you looking for a network that's willing to make a 10 year commitment?
If you are, here is our commitment to you ... you will be challenged in all areas. You will be equipped with proven leadership and entrepreneurship tools and taught how to apply them in your personal life, within the community you live, and on the project that brings your dream to life.
We commit to an educational journey that is aligned with the discovery of your God-given calling. And provide that education without the burden of debt, seriously we have a no-debt promise.

You see, we commit to run this race with you long after the months this program ends. Global U is a network and so we will expect the same from you! Can you commit?
Phase One - Skill Boot-Camp

Full-Stack Web Development
Global U's Full-Stack Web Development program is the most comprehensive web development curriculum you'll find. Unlike other Web Development programs, Global U students develop a deep understanding of algorithms, data structures, and computer architecture.
Phase Two - Global U Core
Ministry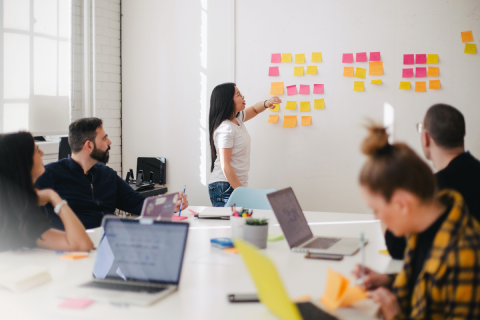 At the center of all that we do is our deep love for Jesus and a call to establish the Kingdom of God here on earth! As a part of the Global U program, we ask that you dive into your relationship with God, church, and ministry with an open heart and readiness to grow.
Global U is an interdenominational organization – all of our staff and students come from different church and faith backgrounds. Our goal is to cultivate an environment of healthy conversation around our faith while learning to be the church as displayed throughout the New Testament.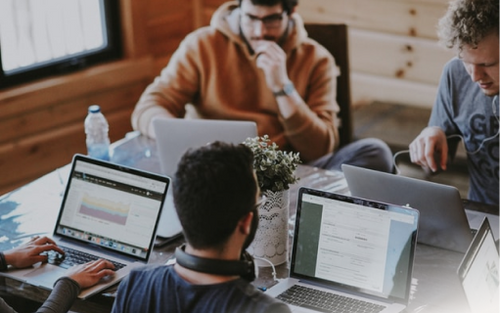 Projects
Launch a Startup
Build, Measure, Learn is the mantra at Global U. It helps us move from a place of uncertainty to certainty with any endeavor we tackle. You may launch a non-profit, social impact project, tech startup, or even a podcast.
At Global U you will build a team, identify a problem, prototype solutions, test your assumptions in the marketplace, and launch your solution to the world.
What you build doesn't matter. What matters is that you will engage with the world's problems and learn what it takes to be successful at building solutions. But don't worry; you will have seasoned entrepreneurs mentoring you on your journey and sharing hard-won insights.
Coaching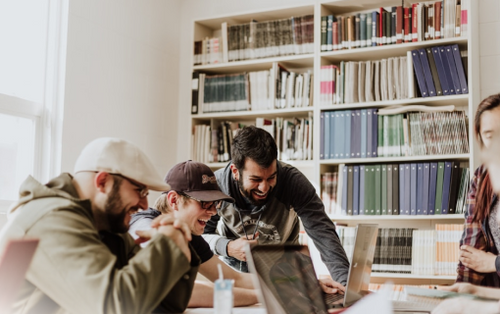 Individualized Coaching
Making progress on your goals and aspirations requires a high level of self-awareness and discipline – which is why every Global U student receives individualized coaching. You have the opportunity to set your values, vision, and way forward with a trained coach who will champion alongside you for every milestone.
Like most things in life, you will get out of your coaching what you are willing to put in. Our coaches provide the resources, encouragement, and accountability that will set you up for success in this program and beyond.
Your class will also receive weekly coaching classes that will allow you to grow in your ability to lead yourself and lead others. You will cover time management topics, conflict resolution, habits, goal setting, thought work, and so much more!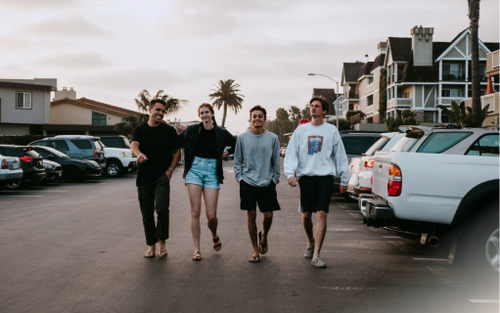 Culture
Cultural Immersion
At Global U, you will encounter two types of cultural immersion: the unique culture built within a class and the local setting's dynamic culture.
Your first month in the program is your opportunity to encounter and influence the Global U network culture – one that values things like feedback, team dynamics, growth, and faith.
Dive into the culture around you – every location you visit this year holds its own flavor of life open for exploration! There are intentional times set aside for you to discover what the world around you has to offer.
Network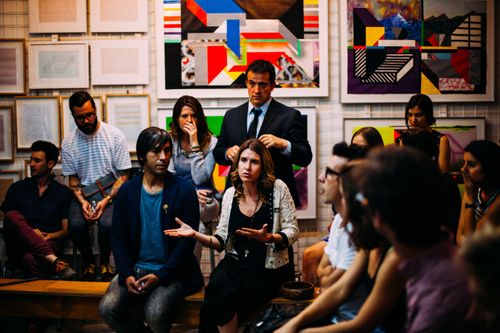 Mentorship and Network
All great individuals stand on the shoulders of giants. We know that and ask you to enter the program ready to receive mentorship from those who have gone before you.
First, you will have your on-field leadership team – this is a group of 20 and 30 somethings who have been in your shoes and want to pay it forward by giving back. They will serve you as coaches, teachers, disciplers, and more.
Next, you will have access to the greater network made of Mentors, alumni, and connections. We have CEOs, Founders, entrepreneurs, pastors, ministry leaders, parents, and more ready to pass along some guidance and wisdom. If you show up prepared to work, you have the opportunity to join this esteemed network at the end of your year here.
Phase 3 - Earn Your Degree
Apply your credits earned in Global U toward a bachelors OR masters degree. Global U partners with Athens College of Ministry, a 4-year accredited Christian college. This means you can earn a full year of credit toward a bachelor's or master's degree while participating in Global U. And, we promise that you will not go into debt along the way.
Degree Overview
A degree that shows you how to build a life not just a living
Graduate debt free
You get deeply discounted tuition plus access to financial assistance and part-time work while you're a student. These paths together enable you to take on zero debt while in school.
Understand who you are
We challenge and equip our students to begin their journey by discovering their identity in Christ and walking in intimacy with Him. And then we show you how to walk as stewards of His dreams in an experiential way.
Experience Growth
You learn to take high levels of ownership and be a co-creator of your classroom experience and community. You have world-class mentors, disciplers and instructors who assist you on this journey as you learn and grow in an intentional, communal living environment.
Community Living
You live and study in a mentor-led community, which means all the good things (and the challenges) of creating a new family. But THIS family will walk with you your entire life.
Develop as a leader
Great leaders aren't just born. They are trained, discipled, and grown. Our focus is equipping you to become the leader the world needs to transform the world in Jesus name.
A perfect place for leaders

Leaders
You get deeply discounted tuition plus access to financial assistance and part-time work while you're a student. These paths together enable you to take on zero debt while in school.
Bachelors
Graduate with a Bachelor of Arts Degree in Religious Studies, Integrated Economy, and Critical Thinking in 30 months through our partnership with Excel College.
Zero Debt Promise
Student debt to finance education is a failed model. Begin with no loans and end with no debt. Global U has pioneered a proven model that allows students from any background to complete their degree with zero debt.
Experiential Learning
We provide you with the tools you need to succeed and the support to make your own path. Just be bold, take action, and learn from your experience, it's all part of the process.
Global Campus
Your learning is not restricted to the four walls of a classroom. Immerse yourself in to cultures around the world. You have the opportunity to engage as a functional member of an international community.
Community
Discover a community dedicated to solving hard problems around the world. Find members like yourself, with the talent and dedication necessary to embark on the 10 year journey.
Reviews

From Students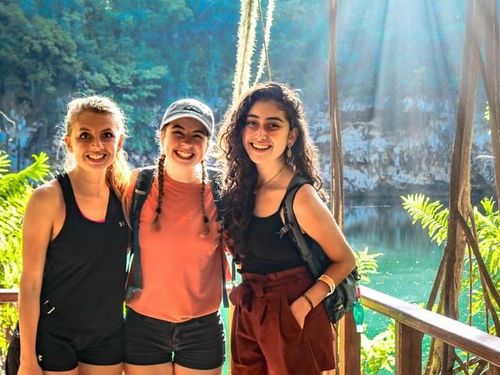 Global U gave me permission to launch my dream
You know that revolutionary thought— the one that won't leave your mind? It's the image you have of the world being a fraction better than it is right now. No matter how hard you try to push the idea away, somehow, it always comes back.