Meet Our

Mentors
Andrew Shearman
Founder @ G42
Bob Davis
Founder @ Generous Giver, Data Scientist @ EmbryonicAI
Bob Mudd
COO @ B-Entertainment
Bobby John
Founder @ Band of Coders, Founder @ OneMD
Chris Hite
Co-Founder @ Coreland Companies
Dave Kuhnert
Production Manager @ CrownQuest Operating, Command Sergeant Major (Retired)
Elisabeth Chauncey
Program Manager @ Google Research - Artificial Intelligence
Ethan Wendle
Co-Founder @ DiamondBack Covers
Graham Williams
Founder @ The Stoke
Gregg Hake
Entrepreneur, Writer, and Business Leader
Hulet Smith
CEO @ Rehabmart
Justin Schneider
Founder @ Wolf & Shepherd
Lisa Black
Author and Speaker
Mark Almand
Corporate Director @ Elliott Wave International
Scott Barstow
Principal @ Rocket Hangar, Advisor @ Telestax, Venture Partner @ Sovereign's Capital
Meet Our

Faculty
Allina Robie
Student Experience Director
Jessica Martens
Director of Marketing
Joshua Owen
Co-Founder @ Global U
Kenneth Martens
On-Field Mentor
Mary Korch
On-Field Leader
Seth Barnes
Co-Founder @ Global U, Founder @ Adventures in Missions
Meet Our

Alumni
Benjamin McCrary
Alpha Class
Kareena Gentry
Alpha Class
Sophie Danielson
Alpha Class
Stephen Barton
Alpha & Bravo Class
Austin McBride
Entrepreneur in Residence
Tammy Moye
Entrepreneur in Residence
Hannah Maher
Entrepreneur in Residence
Diego Alvarado
Charlie Class
Isaac Hemple
Charlie Class
Isaac (Kent) Califf
Charlie Class
History
2018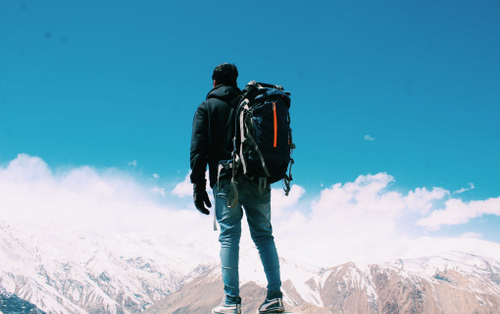 July
Josh Owen and Seth Barnes were talking about the schools they attended growing up. The lectures were boring. Sitting at a desk all day was boring. They realized they shared a dream: Create a school where learning was driven by passion, where class was fun, where lessons were learned by doing things instead of listening to someone talk. They thought about the crisis in higher education – students going into debt and losing their faith.
Seth created training organizations before that changed the life trajectory of the young people who went through them. Why not create a school that would address the need for an alternative to higher education that would be completely different – and a full level better than the one in existence? The idea for Global U Christian Gap Year for young aspiring faith-driven entrepreneurs was born.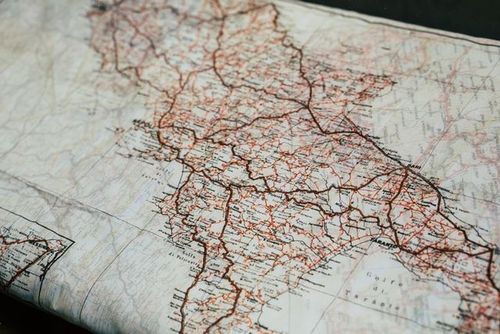 December
Wanting to keep costs down and give students an experiential understanding of a Biblical worldview, Josh and Seth decided to locate the school overseas. Wanting to give students practical experience, they decided to keep the mentor-student ratio at 1:3.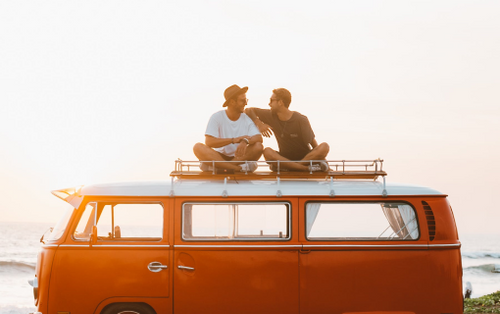 2019
January
Realizing that they would need an experienced partner to help them disciple their students, they turned to the World Race. In January of 2019, they began recruiting the first class. Josh and Seth were determined to recruit a class that was propelled by their curiosity, strong in their faith, and driven by a good work ethic.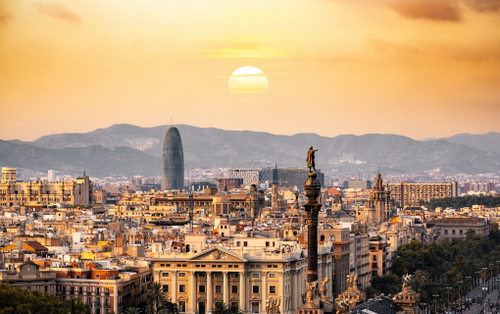 September
It's time to start! After spending a year building the class and recruiting mentors, they launched the Alpha Class of Global U Christian Gap Year by hiking the Camino de Santiago in northern Spain for two weeks.
Receive stories in your inbox
Discover helpful insights, resources, and community for Christian Entrepreneurs.