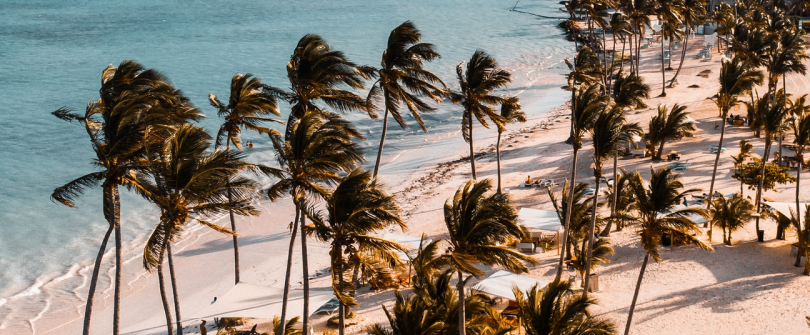 Foxtrot Class -

October 2022
At Global U Christian Gap Year, travel is more than an opportunity to see the world. Our international gap year program gives you a worldview and cultural exposure. While experiencing the world alongside local hosts and ministry partners, you will develop a unique perspective and inspiration for your entrepreneurship endeavors. Learn to build and problem-solve while experiencing new locations, languages, and ways of life on this gap year adventure!
Application Deadline
+ June 30, 2022
Program Dates
+ October 4, 2022 - June 30, 2023
Ideal Environment For Young

Entrepreneurs
Learn about kingdom-minded business. Entrepreneurship is about the process of trying, failing, and pivoting. Global U Christian Gap Year has designed a faith-led process to help you navigate the steps of ideation, building, and launch.
Full-Stack Web Development
Learn to build products with software. Global U's Full-Stack Web Development program is the most comprehensive web development curriculum you'll find.
Ministry and Faith Foundations
As young Christian entrepreneurs, our faith leads our business – it's what sets Global U apart. We believe in God-sized dreams and their ability to make an impact on the world. Through the lens of "ministry is life and life is ministry" you will be able to apply your faith to all that you build here and beyond.
Entrepreneurship
This isn't theory or play money. You dream it, build it, and we mentor you through scaling it. This program for young Christian entrepreneurs is sure to spark passion inside of you.
Leadership and Strategy
Learn life skills. We believe that in order to lead yourself, you first must know yourself. To successfully lead others, you must first know them. You have the opportunity here to learn proven strategies for great leadership and management that will allow you to stand out in the marketplace.
Sales & Marketing
Sales and digital marketing are essential skills to not only scale your business but prepare you for this digital world.
Build Real Startups
Passion Projects are a way for you to put what you learn in the classroom into practice in the real world and to tackle real-world problems. Each student goes through the three phases of our proven Passion Project process.
Phase 1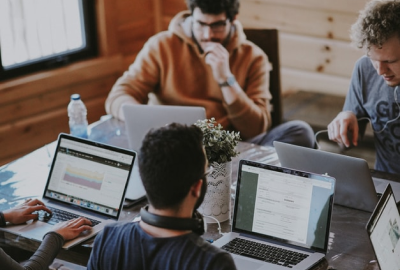 Leadership Development
Global U has a unique culture encompassing a unique lingo, value set, and rhythms. During this 1 month process you will be introduced to our culture, and discover and explore your own personal vision, values, and purpose.


Combined with leadership training, your new community will begin to gel and discover its place in the broader Global U ecosystem and church.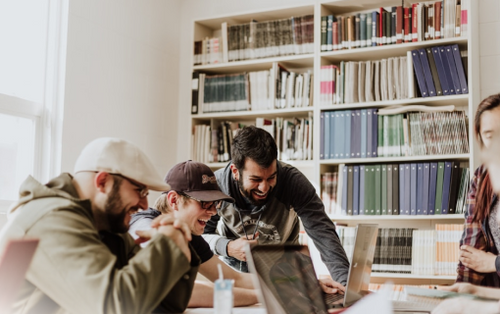 Phase 2
Team Building & Problem Selection
Global U has an extensive network of partners around the world, including dedicated mentors and alumni. You will begin the process of analyzing problems these partners have and begin to form teams. 


We put a high value on the health and productivity of our teams, therefore we take a procedural approach in team formation. You and your team will be evaluated on skill-set, productivity, personality, and teamwork during the team formation process.


In a Shark-Tank style pitch, your team will seek the backing of one or more members of our network. If you gain the support of the network you will move forward with the project. If you don't, it's time to head back to the drawing board.
Phase 3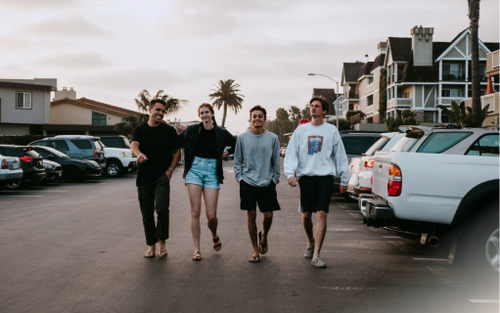 Strategy & Prototype
Learn to think strategically about solving problems. You will be introduced to the build, measure, learn cycle popularized by the Lean Startup. You will learn how to move any team or project away from extreme uncertainty using techniques of validated learning.
In this phase, you and your team will sharpen your skills in leadership and management as you create experiments and validate assumptions surrounding your problem solutions.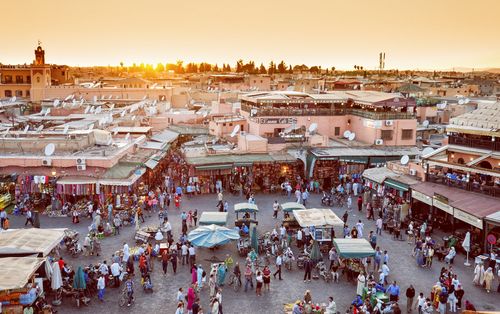 Phase 4
Product Market Fit
Finding product-market fit is a milestone for any startup. Through validated learning, you and your team will learn the skills necessary to pivot and learn as your customers shape your value proposition.
The journey has just begun, but you can feel confident in the process of building experiments, measuring the results, and examining the data coming back from real people using the solution you and your team built.
Develop Skills

Full-Stack Web Development
Global U's Full-Stack Web Development program is the most comprehensive web development curriculum you'll find. Unlike other Web Development programs, Global U students develop a deep understanding of algorithms, data structures, and computer architecture.
Global U equips you to be a technical founder. In order to give you an unfair advantage in the marketplace.
Development Stack
+ MongoDB
+ Express
+ React
+ Node
+ Javascript
Curriculum Outline
+ Responsive Web Design
+ Algorithms and Data Structures
+ Front End Libraries
+ Data Visualization
+ APIs and Microservices
+ Information Security
Earning Potential
+ $80K - Average wage with 2 years experience

Dive Deeper
Ministry and Faith Foundations
Our ministry opportunities and faith foundations training is designed to transform, and equip, leaders to establish the Kingdom of God around the world.
At Global U Christian Gap Year, you will learn to cultivate an ongoing, abiding relationship with Christ. You will experience and be equipped to plant an authentic and impactful missional community. And you will leave with a clear identity and mission to reverse oppression and make disciples who live and love like Christ.
Matthew 10
We are committed to making disciples of all nations, that is to show others to live and love like Jesus as we do the same. This includes learning and understanding culture and sharing in a way that people are able to understand. We are committed to seeing and treating all people as beloved. We partner with the Father to reverse oppression in its various forms through sacrificial love.
John 17
We know as Christ-followers that we are better together. We seek to create a network of faith-filled and Jesus-reliant people to work together in unity. Jesus prayed that you would become one with the Father and the Father would protect you from the evil one.
2 Timothy 2:2
Discipleship is a foundational element of Global U. Defined as the awakening of true identity and a person's role in the Kingdom of God. A discipler is one who assists in the waking process. Once the person is fully awake to the Kingdom, disciplers may look more like coaches or just good friends. "The things you have heard me say in the presence of many witnesses entrust to reliable people who will also be qualified to teach others."
Learn to Lead

Leadership Development
Global U mentors have trained Fortune 500 executives and ministry leaders alike. You will gain access to tools and strategies to help lead yourself and lead others. We use a model of leadership that is pressure-tested in real-world engagements.
You will have individualized coaching with on-field coaches and with your Passion Project mentors.
Tools
+ There Here Path
+ Mood Curve
+ Freedom V
+ Smart Goals
+ V/F Circles
+ System Thinking
+ 4 Roles
Clarifying Your There
+ Thrive Triangle
+ Vision
+ Values
+ 80/20 Rule
+ 1% Rule
+ Habits
Clarifying Your There
+ Iceberg
+ PQ360
+ Life Wheel

Growth Marketing
Sales and Digital Marketing
No business can exist without customers. In digital marketing, we'll introduce new tools so that you can get in front of your target audience efficiently. In sales, we'll dive into understanding the needs of your potential customers and how to communicate with them. You'll walk away with transferable relational and strategy skills to prepare you for a changing and digital world.
Enterprise
+ Lean Startup
+ Mission, Vision, Goals
+ Missional Enterprise
+ Business Financials
+ Story Brand Marketing
Sales
+ Intro to Sales Processes
+ Pricing Models
+ Customer Interviews
+ Intersection of Sales & Evangelism
+ Objection Handling
+ Predictable Revenue
Strategies
+ SEO
+ Paid Advertising
+ Email Capture Optimization
+ Social Media Algorithm
+ Data Analytics
Interested in Global U?
We provide three easy ways to see if Global U is a good fit for you.